Meals Plans to Fit Your Needs
Your new suite at The Gardens at Creekside includes a fully equipped kitchen so that you may continue your daily routine and prepare the meals you love. You also have the option of selecting one of our meal plans and joining us in the restaurant-style dining room. We hope you will take a break from the kitchen and enjoy sharing a meal with your neighbors as often or as seldom as you wish. Our menu has been carefully crafted with a variety of comfort foods and healthy meal options to fit a variety of dietary needs. The Gardens at Creekside staff looks forward to serving you.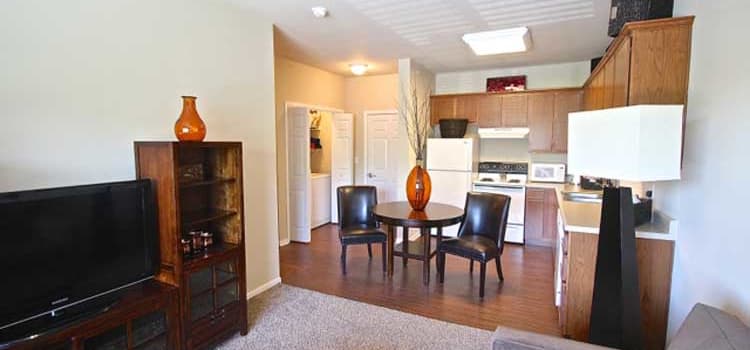 Deluxe Kitchens in Every Suite
We understand how important it is to be able to make your favorite meals right in the comfort of your own kitchen. As an independent retirement community, The Gardens at Creekside is designed to provide you with everything you need to feel right at home. You'll have plenty of space to cook for yourself in your fully equipped kitchen with generous countertop and storage space. We've taken care of all the essentials for you and included a refrigerator, dishwasher, microwave, and stove. When you're ready to take a break from the kitchen, we will be ready to welcome you for a meal in the dining room.
We've Created Independent Living – Your Way!